Kroesen and Co. Lawyers is a boutique law firm that was developed after identifying a need for an approachable law firm with a focus on customer service and plain language law. We have offices in Southport on the Gold Coast and Beaudesert. We believe in old fashioned values to provide a high professional standard of service and communication. We stay in contact with you during the duration of your matter and ensure whenever something comes up, you will be the first to know and the best options moving forward. If your matter looks like going to Court, we will explain the process and give you our best estimates of the costs to do so. Kroesen and Co. Lawyers never falter from our commitment to provide the best possible outcomes for our clients.
Why Choose Kroesen and Co Lawyers
1. We are Easy to Deal With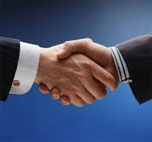 We are an experienced law firm conveniently located in the heart of the Southport CBD and not far from the courthouse. We have free onsite parking and you are welcome to call in if you're going past. If you can't make it into the office we can come to you or conference with you by Skype, Facetime or Telephone. We can also correspond by email or post in order to fit in with your needs.
2. We are Good Lawyers
Good lawyers listen to their clients and work hard to achieve the outcome that the client wants, or as close to it as possible. We enjoy estate work and will approach your matter with genuine interest. We are experienced and knowledgeable in all aspects of will drafting, estate administration and estate litigation. You will meet with the lawyer who will carry out your work and will not be given the run around. We have state of the art software and technology which allows us to produce high quality work at very reasonable prices.
3. We tell you our Fee Estimate Before we Start Work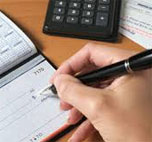 We tell you what we think your matter will cost before we begin work. We will not surprise you with an unexpected bill at the end of the matter. Whilst no lawyers are cheap, we believe that legal fees are manageable provided that lawyers are upfront about the costs so that you may plan accordingly.
4. We are Genuine about Looking after our Clients
We are in the business of building genuine relationships with our clients. We offer candid plain language legal advice from up to date experienced lawyers. We have a comfortable office environment, which you are welcome to visit at any time. We offer a safe custody service for storage of your wills and important documents at no charge.
"I highly recommend cliff. He was amazing to work with and was very communicative. Cliff was very professional and able to answer any questions I had. Incredible at his job."
"I highly recommend Kroesen & Co Lawyers to anyone looking for peace of mind for their family. In an hour Cliff was able to organise wills for my husband and myself. I feel like a weight has been taken off my shoulders just having this organised for my family. Thank you Cliff; for your friendly and approachable manner, coupled with your legal knowledge and professionalism."
"Very professional, friendly and personal service. Reasonable fees are the added bonus. We would highly recommend Cliff and his firm."