Kroesen and Co Lawyers have a dedicated wills and estates service through Gold Coast Estate Law has been developed by Kroesen and Co. Lawyers as a dedicated wills and estates service. Whilst many firms on the Gold Coast draft wills and administer simple estates, they do so as an adjunct to their main area of practice. Kroesen and Co Lawyers are committed to meeting the needs of Gold Coast clients in:
Drafting simple and complex wills
Drafting testamentary trusts
Obtaining Probate
Obtaining Letters of Administration
Estate Administration including intestacy
Estate Planning
Estate Litigation including contested wills
Solemn Form Proceedings and testamentary capacity issues
Gold Coast Estate Law offers approachable lawyers with a focus on customer service and plain language law. Our office is a comfortable place to come and discuss legal issues, no matter how complicated.
Why Choose Kroesen and Co Lawyers
1. We are Easy to Deal With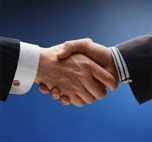 We are an experienced law firm conveniently located in the heart of the Southport CBD and not far from the courthouse. We have free onsite parking and you are welcome to call in if you're going past. If you can't make it into the office we can come to you or conference with you by Skype, Facetime or Telephone. We can also correspond by email or post in order to fit in with your needs.
2. We are Good Lawyers
Good lawyers listen to their clients and work hard to achieve the outcome that the client wants, or as close to it as possible. We enjoy estate work and will approach your matter with genuine interest. We are experienced and knowledgeable in all aspects of will drafting, estate administration and estate litigation. You will meet with the lawyer who will carry out your work and will not be given the run around. We have state of the art software and technology which allows us to produce high quality work at very reasonable prices.
3. We tell you our Fee Estimate Before we Start Work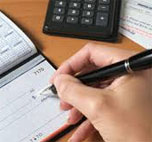 We tell you what we think your matter will cost before we begin work. We will not surprise you with an unexpected bill at the end of the matter. Whilst no lawyers are cheap, we believe that legal fees are manageable provided that lawyers are upfront about the costs so that you may plan accordingly.
4. We are Genuine about Looking after our Clients
We are in the business of building genuine relationships with our clients. We offer candid plain language legal advice from up to date experienced lawyers. We have a comfortable office environment, which you are welcome to visit at any time. We offer a safe custody service for storage of your wills and important documents at no charge.